SOLD OUT
SOLD OUT
Recommended for Indoor Cycling instructors and practitioners that want to enhance their condition by using the appropriate heart rate during the workouts.
t
Heart Rate (5 Schwinn Credits) is an easy way to control the internal load of the exercise. With the correct target zone you will reach the results you want. Training starts to become a scientific process when you can modify it and program it under specific parameters. Heart rate is one of the most important, especially when we speak about endurance training as cycling is.
TARGET HEART RATE Workshop
Recommended for Indoor Cycling instructors and practitioners that want to enhance their condition by using the appropriate heart rate during the workouts. Heart Rate is an easy way to control the internal load of the exercise.
YOU WILL LEARN
Implementing target heart rate in classes for beginners and elite athletes
Planning terrains in different target heart rate zones
Gain a deeper knowledge of physiology, especially about energy & metabolism
Receive guidance to successfully introduce the periodization of the classes within a club&nbsp
TRAINER: LUCIAN MOLDOVAN
Breathes and lives Cycling and he is one of Schwinn Cycling's most well-known European instructors, teaching during the past 5 years at multiple international and national events. For him, every day is a new opportunity to inspire the people he meets byimproving their level of health, performance and overall well-being. His passion for Schwinn Cycling has given him the greatopportunity to change people's lives by sharing the emotion, energy and motivation needed to trigger the true potential of each individual.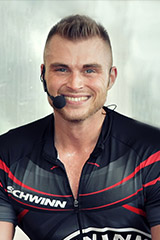 For logistic reasons, some modifications may appear in the program of the course. These will be announced in due time for a better organization of the course.
Powered by: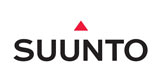 Care este părerea ta?