SOLD OUT
SOLD OUT
Recommended for Indoor Cycling instructors and practitioners that want to enhance their condition by using the appropriate heart rate during the workouts.
t
Heart Rate (5 Schwinn Credits) is an easy way to control the internal load of the exercise. With the correct target zone you will reach the results you want. Training starts to become a scientific process when you can modify it and program it under specific parameters. Heart rate is one of the most important, especially when we speak about endurance training as cycling is.
TARGET HEART RATE Workshop
Recommended for Indoor Cycling instructors and practitioners that want to enhance their condition by using the appropriate heart rate during the workouts. Heart Rate is an easy way to control the internal load of the exercise.
YOU WILL LEARN:
Implementing target heart rate in classes for beginners and elite athletes
Planning terrains in different target heart rate zones
Gain a deeper knowledge of physiology, especially about energy & metabolism
Receive guidance to successfully introduce the periodization of the classes within a club&nbsp
Students will be provided with manuals in electronic format, via email. Better bring all necessary for taking notes when demanded by trainers. Video is not allowed: Only in very specific moments of the education under trainer acceptance and supervision.
IMPORTANT INFORMATION:
This workshop is only available for certified Schwinn Cycling instructors (minimum Bronze Level)
TRAINER - ANDREI PENU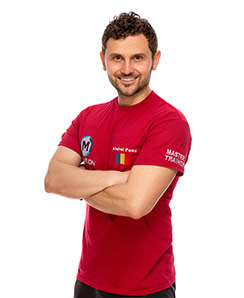 Andrei is a former tennis player and coach. He graduated the National Trainers School and Foreign Language and Foreign Literature Faculty at the University of Bucharest.
He is the first one who believed in Schwinn cycling in România and became a Indoor Cycling Master Trainer and educator 7 years ago. Since then, hundreds of instructors have been educated by him and are now teaching this concept. He is also a Strength and Conditioning coach for professional athletes at the Victor Hanescu Tennis Academy. He has been with Move On Fitness School since the very beginning and he is waiting for you at his courses full of enthusiasm and passion about Schwinn Cycling.
*For logistic reasons, some modifications may appear in the program of the course. These will be announced in due time for a better organization of the course.
Powered by: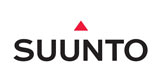 Care este părerea ta?