YOGA ACADEMY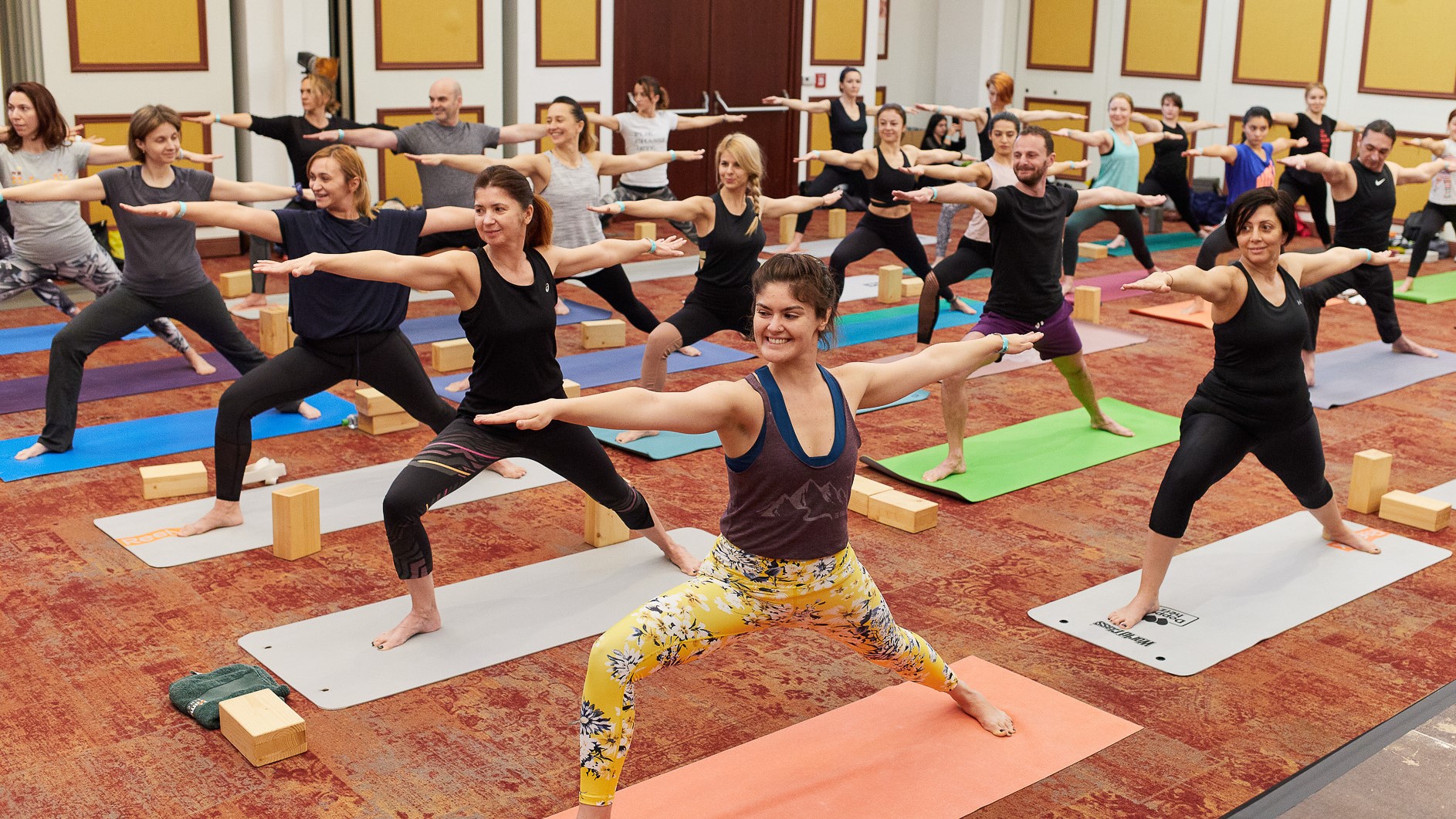 MOVE ON YOGA ACADEMY (MYA) was born with more than 15 years of experience behind. Julio D. Papi brought his Yoga experience to Romania right after a life changing world Yoga Tour made together with his wife, Anna Glushkova. Both Anya and Julio made 41.000 km teaching and practicing Yoga in Russia coast to coast, Japan, India, Turkey, Italy, Czech and Romania. Today MOVE ON Yoga Academy has educated hundreds of instructors in Romania.
MOVE ON YOGA ACADEMY started proposing Hatha Yoga in different formats. Move On organized the first Yin Yang Convention in 2016 in where Yoga and Pilates techniques were shared for the first time in a dedicated general event for passionate practitioners and for instructors. In January 2016 started the first Teacher Training Course registered in Yoga Alliance with Daanasana® School of Yoga; one of the first Yoga Alliance registered schools in Romania. It pays huge respect to the discipline of Yoga. Since the beginning this has created and spread the voice that it is one of the most credible and serious Yoga Academies in Romania.
MOVE ON YOGA ACADEMY Team is composed by Yoga Alliance registered teachers with amount of experience in the Yoga subject, also made in India and in courses in Romania and worldwide. Daanasana® School of Yoga team is composed by all Yoga Alliance registered Yoga Teachers. Other courses, workshops and events count with the presence of other renowned and highly qualified teachers.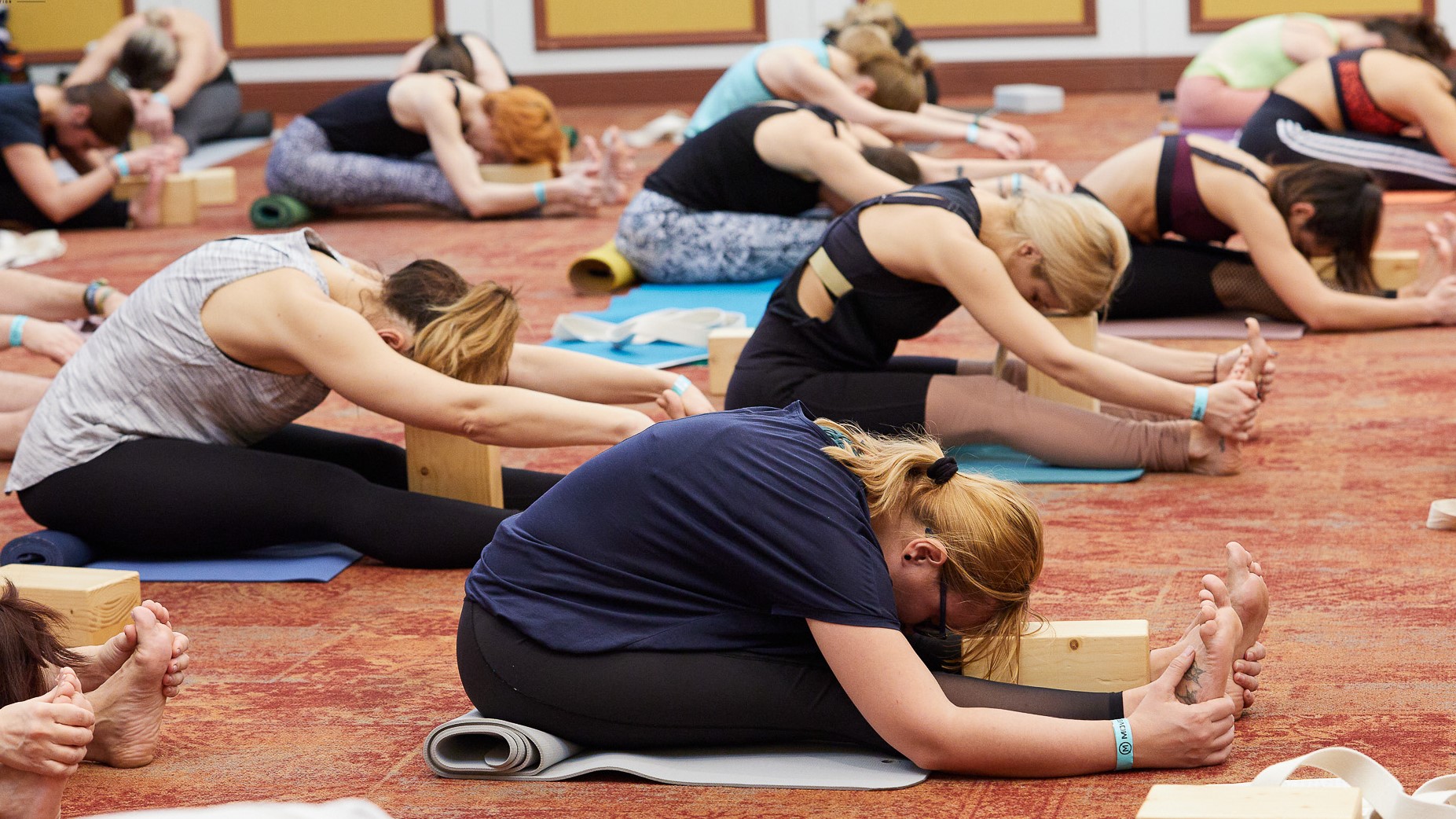 IYENGAR® Yoga Workshops are carried under Move On umbrella. Thus, IYENGAR® Yoga community is growing in Romania. These workshops are led by Julio D. Papi and Anna Glushkova, both Certified IYENGAR® Yoga Teachers. These workshops don't qualify for teaching any form of Yoga. The main goal of these workshops is to spread BKS Iyengar tradition of Yoga in Romania. It is all about practice and learn the proper way of practice. Julio and Anya are two of the only three CIYT in Romania so far. IYENGAR® Yoga method is reputed for the attention brought to the Asana and Pranayama, the level of alignment and concentration during the practice. It is probably the Yoga method based on Asana that may create more changes in the body first then in other spheres of the self.
Our courses offer is updated periodically; hence, some of the courses and workshops that you find in our Academy, are:
- HATHA YOGA TEACHER TRAINING COURSE with Daanasana® School of Yoga (a Yoga Alliance RYS)
- IYENGAR® YOGA WORKSHOPS
- YOGA ANATOMY AND PHYSIOLOGY: ONLINE BASIC COURSE
- YOGA PHILOSOPHY AND ETHICS: ONLINE BASIC COURSE
Visit the Yoga Courses Page to see all our courses now or contact us directly asking for the course you need.
Yoga Alliance 200 Hours Hatha Yoga Teacher Training Course
Become a 200 Hours Yoga Alliance Certified Teacher with Daanasana® School of Yoga
---
Daanasana® is a name with Daan or Daana as a root; which want to express the act of sharing Asana. Asana can bring you to the doors of Yoga and Hatha Yoga is one of the most dedicated practices of Yoga based on Asana.
Daanasana® School of Yoga is a Yoga Alliance 200 hours certified school, an alignment-oriented way of practicing Yoga, intense, effective and physical, using the practice of Hatha Yoga as a gate into a powerful self-development process. At the basis is a Teaching Training Course which provides concrete tools and guidelines to develop Yoga Asana programs to healthy adult population. It aims to increase the awareness of the practitioner in the process of individual practice and in the integration of Yoga as life style.
If you want to teach in Yoga studios or in any related facility, sharing a real Asana Practice, Daanasana® School of Yoga is the right choice. If you wish to experience the practice of Asana as is delivered in many schools in the Himalaya's, this can also be the right choice. It is for practitioners and for those who aspire to start the way of teaching with a correct preparation and concrete guidelines.
Daanasana® is also a protected mark registered at the WIPO since 2013 through the OAMI with num. 12396404 class 41.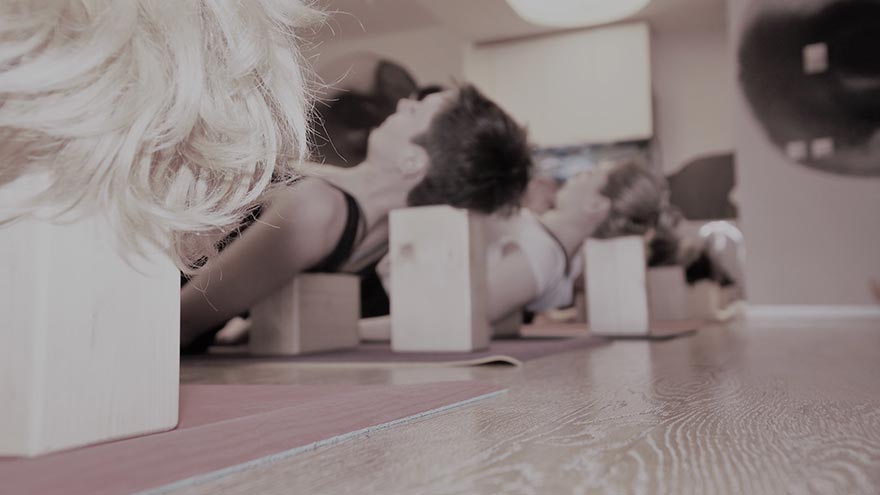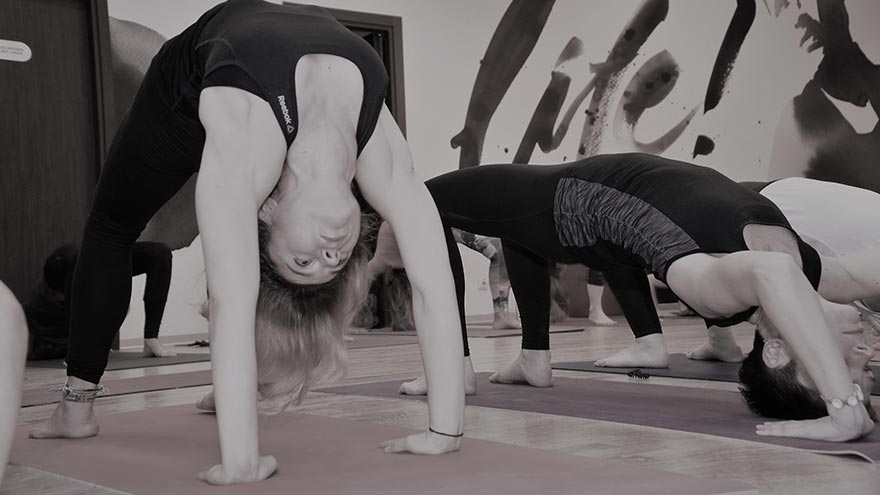 PROGRAM
Program and Syllabus has been approved by Yoga Alliance and will be developed during 8 intensive weekends. Each day of the program starts in the morning and finishes at evening time, often following the schedule below:
Asana Practice: Technique, Training and Practice
Theory Lectures
Workshops and practical applications
Asana Lab
It includes also specific cleansing program, preparation for meditation and basic Pranayama techniques as well as great importance given to Practicum (Evaluations and Exams).
Courses are generally spread in 4 to 6 months with over 150 contact hours in intense transformational weekends. First weekend starts with a previous meeting to introduce and understand rules and guidelines of the full program. Attendance to the full course is mandatory.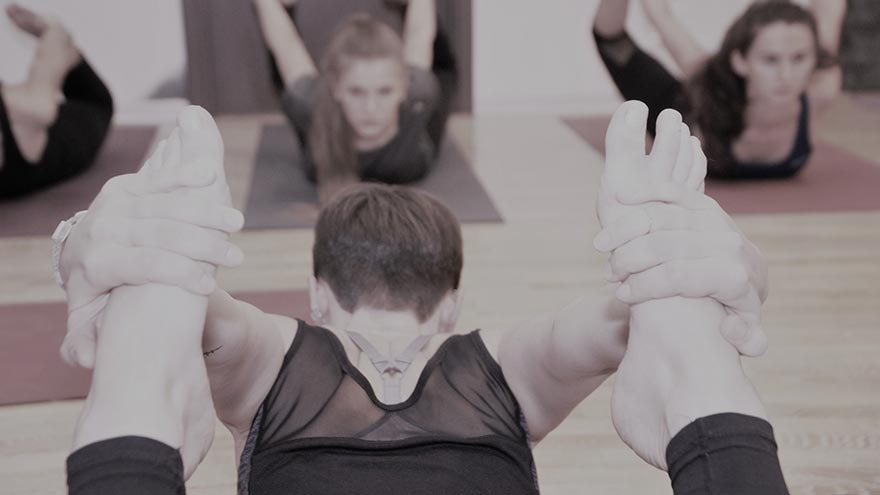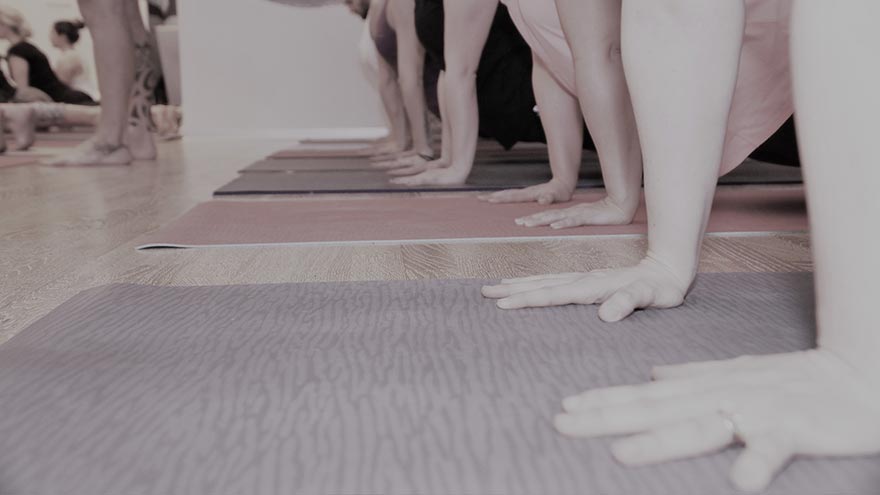 The teachers
Alina Grecu RYT 500 / E-RYT 200
Marina Lincaru E-RYT 200
Gina Radu RYT 200
Veronica Theodora Constantinescu RYT 200
Important Information / Basic terms and rules
Course will be taught in Romanian and when needed, in English; Student book is in English.
It's mandatory to assist to the presentation meeting previous to the first weekend.
Weekends start in the Yoga Room for an Asana Practice. All students must be in the room sitting in Sukhasana (Easy Sitting Pose Crossing Legs) in silence, waiting for the first morning Asana Practice beginning. It's mandatory to bring a blanket to avoid cold.
All workshop is made barefoot; we practice without socks or shoes or "special shoes". Bring comfortable shoes for the pauses and towel.
Bring shorts or leggins for the Asana Practice. Baggy pants and lose t-shirts are not allowed.
Students are not allowed to drink during Asana Practice sessions.
Students must ask permission to quit the session (ex. To go to the toilet, or for any other reason).
We will have pauses for light eating. You can eat in the facilities around or bring your own food.
Come to the morning session with empty stomach, or have breakfast at least 2 hours before. It is better to evacuate bowels before practice. Take a shower before practice. Be clean. If you are not used to empty stomach practice, eat some small dried fruits, half banana or small food.
Attendance to all weekends is mandatory. If for any reason it is not possible to attend to some of the days in program, extra individual work will be asked to keep progressing with the group. Each case is studied in part in order to support. More than 3 days absence can be reason for delaying the final exam to other session, or other TTC.
Students can complete and compensate absences in any Daanasana® School of Yoga TTC in course.
Students must accept these terms and rules of the course to be registered on it.
PRICE OF THE FULL TEACHER TRAINING COURSE 1350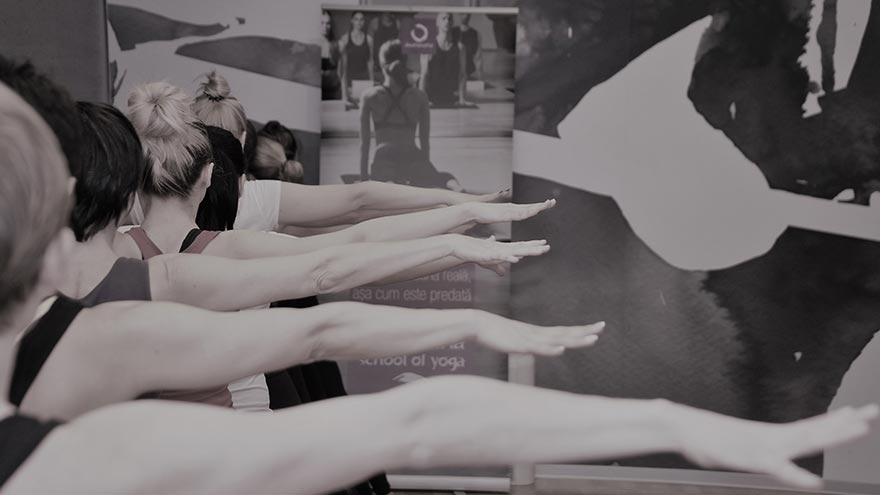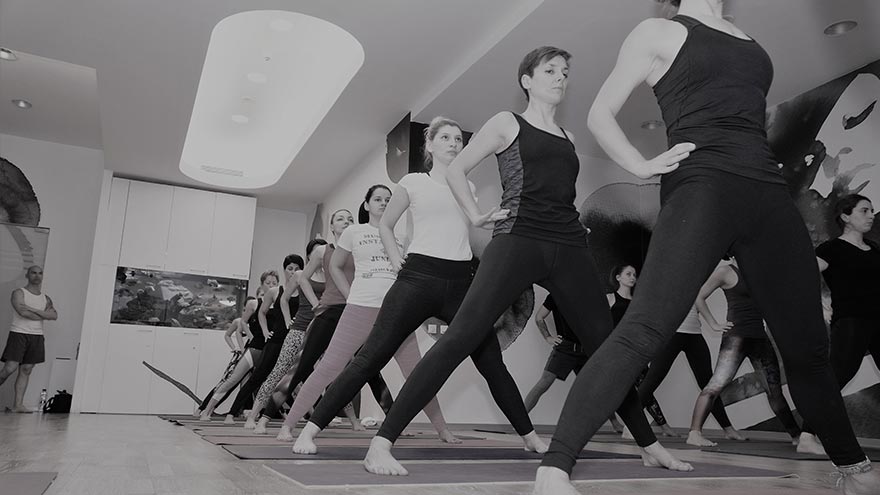 Become a Yoga Alliance certified Yoga Teacher with Daanasana® School of Yoga and Move On.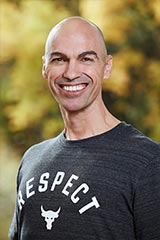 Julio D. Papi (Spain)
BSc in Sport Sciences and BSc in Physiotherapy. Yoga practitioner for more than 10 years and Certified IYENGAR® Yoga Teacher (CIYT) from the Ramamami Iyengar Yoga Memorial Institute in Pune, India, he shares his Yoga asana practice in international events in all world. He has been invited as a Fitness Professional to teach in over 45 countries. Today Julio dedicates his personal practice and presentations to Yoga, and devotes the practice to the IYENGAR® Yoga method; he believes that big part of his Dharma or duty, is to make his work the best he can. He believes to have been gifted being first a sport teacher and a Yoga teacher today, and he commits himself to the promotion of physical activity and Yoga as a never ending source of happiness and health.
---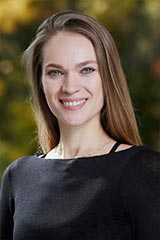 Anya Glushkova (Russia)
BSc in Pedagogy in Krasnodar University (Russia). Certified IYENGAR® Yoga Teacher with some of the most renowned Masters of the discipline. After several intensive courses and classes with Usha Devi, David Meloni and other IYENGAR® Yoga teachers she was granted with access at Ramamami Iyengar Institute in Pune. She teaches IYENGAR® Yoga in different facilities in Bucharest. Vegetarian, she loves cooking, she is a happy mum and Yoga practitioner since more than one decade. Sharing what she loves.
---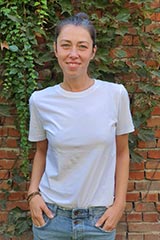 Alina Grecu (Romania)
A Yoga Alliance Registered Yoga Teacher, faculty teacher in Daanasana® School of Yoga. Alina started her teacher path with Hatha Yoga. Interested in the psychological and emotional aspects of Yoga, she explores the inner connection with calm and balance and she shares it devoutly. She has studied Yin Yoga in long residential courses and retreats in different corners of the globe following her call and intuition. Besides, she studies alignment Yoga exploring the potentials of Asana in actions towards the self.
---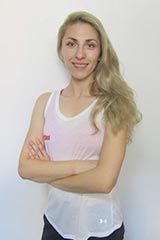 Marina Lincaru (Ukraine)
A Yoga Alliance Registered Yoga Teacher, faculty teacher in Daanasana® School of Yoga. Marina completed her first TTC in 2014 and started to teach Hatha Yoga classes weekly. After years of dedication she registered at Daanasana® School of Yoga TTC interested in improving her didactic and technique skills. She got this and much more. It was an inspiring experience that motivated her to dig more into Yoga. She keeps her focus on alignment-oriented Yoga and combines her personal practice with the beautiful and challenging task of being a mother.
---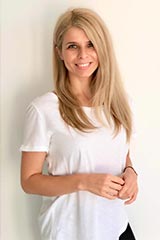 Gina Radu (Romania)
A Yoga Alliance Registered Yoga Teacher, faculty teacher in Daanasana® School of Yoga. Gina started her teacher path with Daanasana® School of Yoga. Foundations given by the course built confidence and started to teach Hatha Yoga classes. Willing to complete her profile, she studies and practices alignment oriented styles of Yoga with dedication. Besides she also has followed and keeps following different YACEP workshops and other educational events that may enrich her way.
---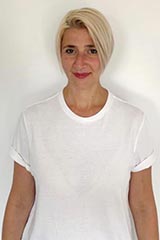 Veronica Theodora Constantinescu (Romania)
A Yoga Alliance Registered Yoga Teacher, faculty teacher in Daanasana® School of Yoga. Veronica started her Yoga practice with Daanasana® School of Yoga looking for a more in-depth experience regarding mere Yoga studio classes. It was a life-turning point. From that moment she keeps her practice and shares it with love and enthusiasm. Her personal self-development in Yoga focuses on alignment Yoga searching for safety and efficacy while practicing Asana. Gentle and optimistic, spreading good vibes to the world.