YIN AND YANG Edition VII – 29TH FEBRUARY - 01ST MARCH 2020, BUCHAREST
Iyengar Yoga / Pilates / Osteopathy
Yin Yang has always been a combination of two kind of energies. Thus, we have always bring together different ways to understand fitness and wellness. After the success of previous years, in this edition we bring again under the focus light Iyengar Yoga and Pilates. We have integrated the program with lectures in Osteopathy and Posture brought by a renowned specialist, Mattia Betti, D.O.C. Osteopath.
This year we want to highlight Pilates Move On Academy. The full team has been reunited for this special occasion; Lisa Lapomarda, Elisabetta Cinelli, Anya Glushkova and Ovidiu Atanasiu. Hundreds of Pilates instructors have been certified by them in the past 6 years. Pilates Move On Academy has reached different awards and the impact of the school in Romanian Fitness panorama is enormous. Pilates Move On Academy has changed many people's lives through this amazing discipline and it is time to celebrate.
Iyengar Yoga is the worldwide most respected alignment style of Yoga. And obviously, it is much more than this. The teachings of BKS Iyengar have deeply pervaded the way that today the world understands the practice of Yoga. From Israel, we are bringing to Bucharest Ido Manor, an amazing practitioner and teacher certified from Pune Ramamami Institute. Hajnalka Sarig from Hungary, our dear friend from nearby Hungary will come to share part of the program as well. Both Hajni and Ido spend yearly periods in Pune close to the Iyengar family and will bring the nearest knowledge to its source. Julio and Anya complete this Yoga program by popular request. Pune Institute knows about the efforts of Anya and Julio promoting Iyengar in Romania. Both practice in Pune yearly and they undertook the expressed task of "working hard for Iyengar in Romania" as said by Abhijata Iyengar in their last visit to the Institute.
Program will be integrated with different lectures regarding Osteopathy. Attendees will have the possibility to link that information to their practice during the weekend. A great match for a very special weekend dedicated to some of the most intelligent ways to understand "movement for life".
Sessions and workshops will be carried out at CARO hotel in Bucharest, a perfect location. Get ready, book the date, get in touch and please spread the word. This is unique.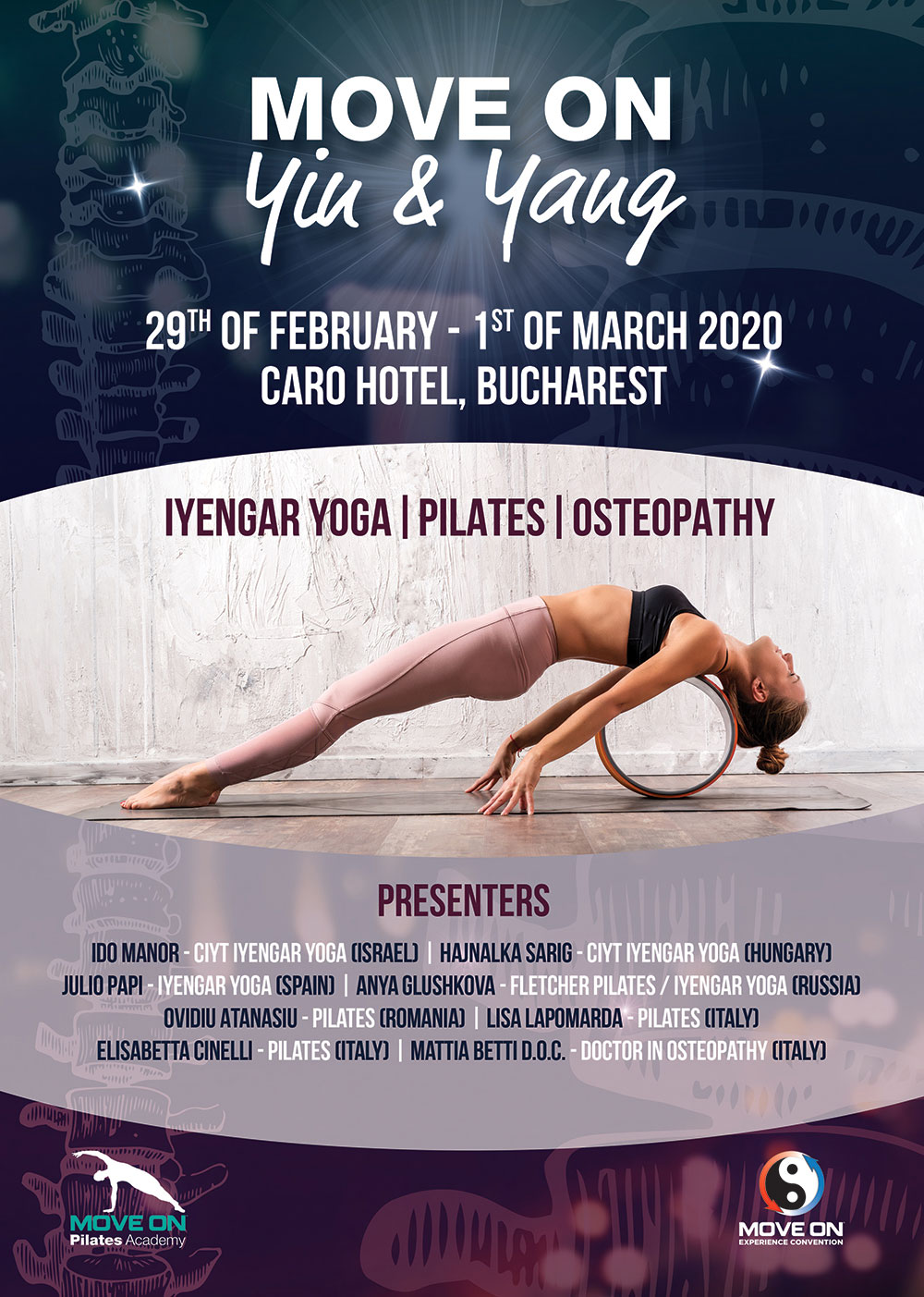 Saturday: YANG Day… YANG means the sun energy, pure fire. An explosive program with Functional Training, Dance and Step. By request we bring again to Romania the lovely, eccentric and charismatic Anastasia Alexandridi from Greece; one of the best Dance specialized international presenters. For Functional Training you will work out hard and smart with Lorenzo Sommo from Italy; a specialist forged by Reebok and other important schools worldwide. What about Move On team? A part our three renowned internationals Julio (Spain), Per (Norway) and Kiki (Romania) presenting in events around the world; also international this season are Iulian Panait (invited recently to Greece) or Raul Toma who is currently working as Premium PT in London, UK. With all of us, our golden team will share energy and good mood: Izabela Lacatus, Raluca Babaligea, Cristina Neacsu, Andreea Pavel and many more friends and professionals.
Last year we revolutionized the YANG program by creating a Minimasterclass section that make possible to try much more sessions in a day. We combined 50 minutes and 25 minutes masterclasses giving you more possibilities for study, more ideas and more fun.
After YANG comes the NEW FACES OF FITNESS COMPETITION OF ROMANIA. Winner will get a full paid participation in a secret international open competition abroad and a personalized training conducted by Move On team; Kiki, Per and Julio for instance.
Please register for classes here: contact@move-on.ro
Saturday, February 20th, classes will take place in two different areas: Big Hall and The Functional Studio. For a better organization, please register at contact@move-on.ro for the classes you want to attend!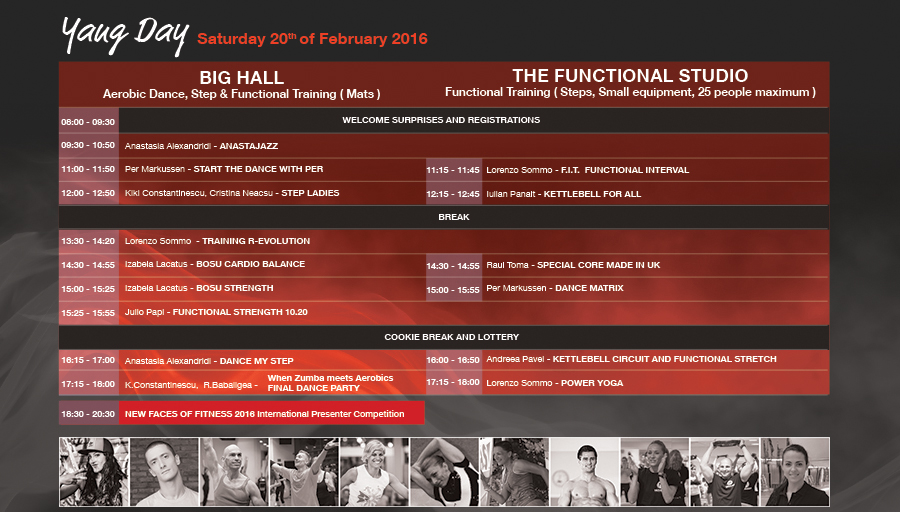 Please register for classes here: contact@move-on.ro
Sunday: YIN Day… YIN energy is the moon, the calm, the flow… Last year we introduced for the first time in Romania a full Fletcher® Pilates Fusion class with Anya Glushkova. This year we are honored to bring to Romania two of the Fletcher® Pilates Faculty Teachers in Europe, Cinzia Galletto and Maximilian Stohr. They will conduct Masterclasses and a specialized Fletcher® Pilates Workshop only available for Move On certified instructors. Sara Bucurescu will represent Move On Pilates School with a powerful Mat Work Advanced class.
Hatha Yoga will be presented with two extended practices of 75 minutes each: one Hatha Yoga Asana Practice with Julio, and another Hatha Yoga session taught by Alina Grecu and Ovidiu Atanasiu, both 200 Hours Yoga Alliance certified teachers. We will end the day with a full Yogilates session with Carlos Abbate from Argentina, bringing his special mix between Yoga and Pilates; it is a beautiful opportunity to watch and share another type of deep body and mind work, and "finish the event in beauty".
Please register at contact@move-on.ro
Please register at contact@move-on.ro
PILATES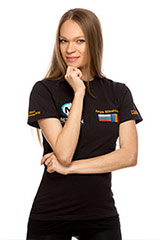 Anya Glushkova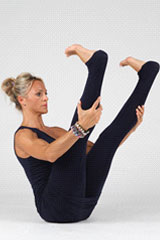 Elisabeta Cinelli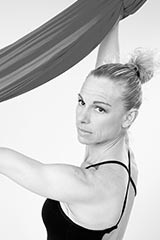 Lisa Lapomarda
Ovidiu Atanasiu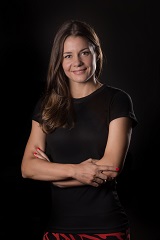 Carmen Ardeleanu
IYENGAR YOGA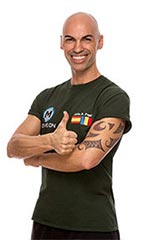 Julio Papi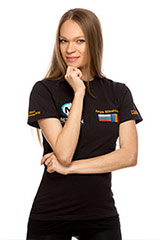 Anya Glushkova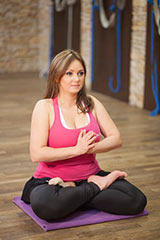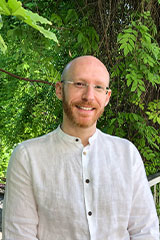 Ido Manor
OSTEOPATHY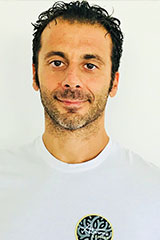 Mattia Betti
FITNESS AND POSTURE: BASIS OF POSTUROLOGY IN FITNESS EXERCISE PROGRAMS WITH LISA LAPOMARDA

A,B,C: ABDOMINAL, BACK AND CORE. NEW FUNCTIONAL APPROACH WITH DAVID STAUFFER