Specialized in FUNCTIONAL TRAINING, CARDIO STEP and BODY WEIGHT
Course dates: 05-06.03; 12-13.03; 02-03.04; 09-10.04.2022
•  IMPORTANT INFORMATION ON SAFETY AGAINST SARS-CoV-2 SPREAD
 As a result of the Government Decision, No. 990, published in the Official Gazette, Friday, September 17, 2021, on the adoption of new measures in the context of the COVID-19 pandemic, access to the course will be allowed to the following categories of persons:
• Vaccinated against SARS-CoV-2 virus and for which 10 days have elapsed since the completion of the complete vaccination schedule, PRESENTING A GREEN CERTIFICATE
• Which are in the period between 15 and 180 days after confirmation of SARS-CoV-2 infection, PRESENTING A GREEN CERTIFICATE
We present you a complete education in Functional Training, Cardio Step and Body Weight; it is an alternative way to learn the basis of Group Fitness training. During the 4 weekends students learn the basis of Group Fitness Functional Training oriented. Athletic training, Cardio Step and Body Weight are an important part of the program. In this course all focus is based on athletic gestures and functional training basic exercises and progressions. It is specially designed for those who don't necessary search for dance sessions but instead are into pure athletic group training.
Our course presents a modern and functional structure that guarantees learning and assimilation. It respects all the national and international standards having been designed by Julio Papi (EFA Didactic Consultant) with the collaboration of Move On expert team. Programs are updated each season following trends, last researches and specific Romanian fitness evolution.
Together with you, we will create the job you are dreaming for.
YOU WILL LEARN
Basis of anatomy, physiology, biomechanics
General principles of training
Music theory
Visual communication and verbal communication specific to fitness group instructor
Basic steps and choreography teaching systems on Step (athletic and cardio)
Basic steps and Aerobic-athletic choreography teaching systems
The basis of Functional training in Group Fitness
Basic concepts in body weight training
Basic concepts in abdominal Functional Training (CORE ZONE)
Safety rules, healthy exercises
Building a fitness group class with all main components: warm-up, fundamental/main part, stretching
Some of the specialists in the MOVE ON Team will guide all the education giving the maximum, so also asking the maximum from all students. "We are talking about a special team for a very special group of people: Our students".
TEACHERS:
ISABELA LĂCĂTUȘ, CRISTINA CONSTANTINESCU, ALEXANDRU HUHULEA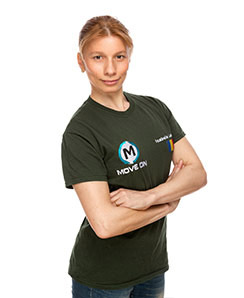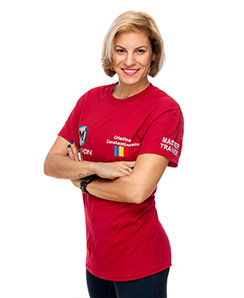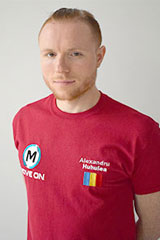 IMPORTANT INFORMATION
• You will receive homework's both practical and theoretical
• During the course you will have to participate in 20 classes of fitness group (the club is optional)
• Homework's, individual study (theory + practice) and 20 classes are mandatory.
If you are interested to pay the course price in 3 installments, please contact us.
Total Hours 100.
Students will be provided with manuals in electronic format via email. Better bring all necessary for taking notes when demanded by trainers. Video is not allowed: Only in very specific moments of the education under trainer acceptance and supervision.
For logistic reasons, some modifications may appear in the program of the course. These will be announced in due time for a better organization of the course.
Care este părerea ta?