STRENGHT AND CYCLING WORKSHOP
(4 ore, 3 credits Schwinn)
"Strength and cycling" promotes a more elaborate approach towards the indoor cycling training.
It promotes a type af training which is beyond the pedaling itself, outside the cycling studio into the fitness gym, to the functional training. This type of training is designed to fill in the indoor cycling classes closing the circle for a complete physical training. Anything that indoor cycling, mainly a cardio training, can not cover will be covered by Strength And Cycling Training: conditioning for the postural muscles mainly, training the muscle groups which are not actively involved in the cycling class, injury prevention, flexibility, muscular endurance, etc.
Program:
1 hour practical part Cycling
1 hour practical part Strength Training
2 hours theory
What will be learned:
Specific muscular conditioning for indoor cycling
Injury prevention
Stretching and Flexibility
Core stability and strength
An approach to outdoor cycling
Master Trainer: Andrei Penu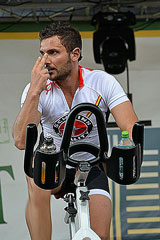 As a professional tennis player, Andrei has learned what the meaning of motivation is and the strength needed to reach personal targets. He practiced all this with his students as a Tennis Instructor later. With all the knowledge and all the motivation, he started working in the fitness industry in 2006 and since then he has been using them with his clients in personal trainings adding new training methods each time.
For logistic reasons, some modifications may appear in the program of the course. These will be announced in due time for a better organization of the course.
Powered by: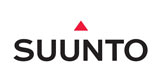 Care este părerea ta?