Daanasana is a name with Daan or Daana as a root; which wants to express the act of sharing Asana. Daanasana School of Yoga is a Yoga Alliance 200 hours certified school directed by Julio Dieguez Papi, High Degree in Physical Education and Sport Sciences (INEF Madrid) and Physiotherapist (CEU Valencia).
Together with his wife, Anya Glushkova, High Degree in Pedagogy (Krasnodar), they live in Bucharest (Romania) where Daanasana School of Yoga has been initially registered. Julio and Anya practice consistently since more than one decade and travel very often to India where they follow different masters and renowned schools of Yoga. They periodically organize workshops with high qualified professionals and are also personally invited to teach Yoga in many events in Europe and abroad.
From this experience is born Daanasana, an alignment-oriented style of Yoga, very intense, effective and physical. It uses the practice of Hatha Yoga as a gate into a powerful self-development process. At the basis is a Teaching Training Course which provides concrete tools and guidelines to develop Yoga Asana programs to healthy adult population. It aims to increase the awareness of the practitioner in the process of individual practice and in the integration of Yoga as life style.
If you want to teach in Yoga studios or in Fitness and Sports facilities, Martial Arts Gyms and Dojos sharing a real Asana Practice, Daanasana School of Yoga is the right choice. If you wish to experience the practice of Asana as is delivered in some schools in the Himalaya's, this can also be the right choice. For practitioners and for those who aspire to start the way of teaching with a correct preparation and concrete guidelines.
Daanasana is also a protected mark registered at the WIPO since 2013 through the OAMI with num. 12396404 class 41. It's property of Julio Dieguez Papi, and can't be used by others without his express consent.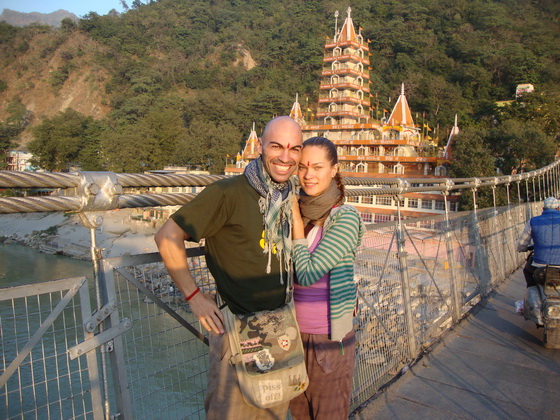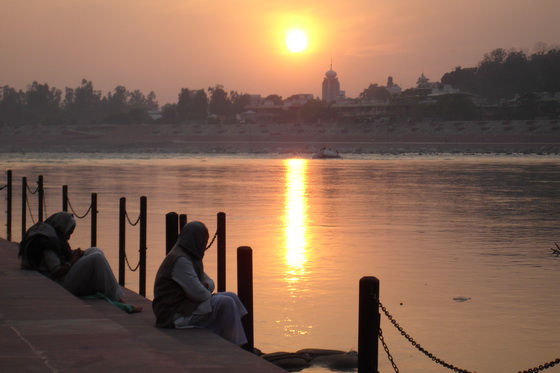 As a curiosity, first Daanasana Yoga sessions were tested during a World Yoga Tour of 41.000 kms made by Julio and Anya as their Honey Moon in 2012. They crossed all Russia from Saint Petersburg to Vladivostok, teaching Yoga in many Russians cities. Also they taught in Japan, they spent 5 weeks in India, then taught in Turkey, Italy and Czech Republic. First stages of Daanasana School of Yoga.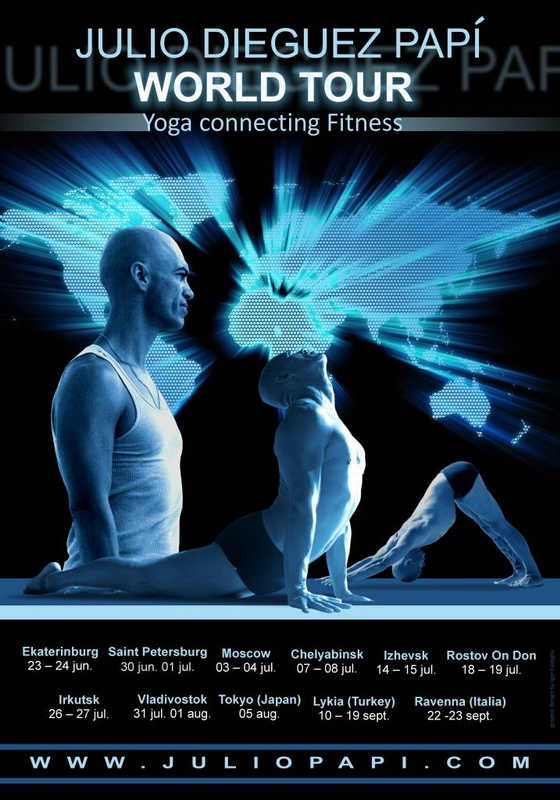 You can watch Julio and Anya in this video: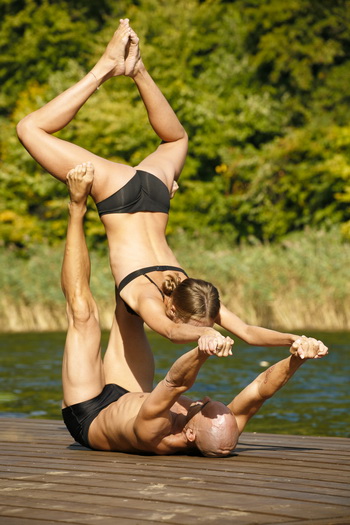 Information and Registration at www.move-on.ro,
e-mail contact@move-on.ro ; cursuri@move-on.ro
Direct information from Julio Dieguez Papi juliowellness@gmail.com
Become a Yoga Alliance certified Yoga Teacher with Daanasana School of Yoga and Move On.
Be certified with us and join Yoga Alliance community in July 2016.


Yoga Alliance 200 Hours Hatha Yoga Teacher Training Course
Become a 200 Hours Yoga Alliance Certified Teacher
with Move On and Daanasana School of Yoga
October 2018 to March 2019
Program and Syllabus has been approved by Yoga Alliance and will be developed during 6 intensive weekends of three full days each. Each day of the program starts at 8'30 am and finishes late in the evening, around 5'30pm - 7'30pm, following the schedule below:
Asana Practice: Technique, Training and Practice
Yoga Philosophy / Lifestyle / Ethics
Anatomy and Physiology
Asana Practice: Technique, Training and Practice
It includes also specific cleansing program, preparation for meditation and basic Pranayama techniques as well as great importance given to Practicum (Evaluations and Exams).
First weekend starts with a previous meeting to introduce and understand rules and guidelines of the full program.
Important Information / Basic terms and rules:
Course will be taught in English; Student book is in English.
It's mandatory to assist to the presentation meeting previous to the first weekend.
Weekends start Friday at 8'30 am in the Yoga Room. All students must be in the room sitting in Sukhasana (Easy Sitting Pose Crossing Legs) in silence, waiting for the first morning Asana Practice beginning. It's mandatory to bring a blanket to avoid cold.
All workshop is made barefoot, there is no way to practice with socks or shoes or "special shoes". Bring comfortable shoes for the pauses and towel.
Bring shorts or leggins for the Asana Practice. Baggy pants and lose t-shirts are not allowed.
Students are not allowed to drink during Asana Practice sessions.
Students must ask permission to quit the session (ex. To go to the toilet, or for any other reason).
We will have pauses for light eating. You can eat in the facilities around or bring your own food.
Come to the morning session with empty stomach, or have breakfast at least 2 hours before. It is better to evacuate bowels before practice. Take a shower before practice. Be clean.
Attendance to all weekends is mandatory.
Students must accept these terms and rules of the course to be registered on it.
Julio Dieguez Papi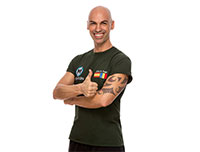 Julio started with sports thru Karate. Martial artist until he discovered Fitness during his first University in Madrid. But the original mental approach into sport has always remained. It was in the year 1999 when Julio attended his first Yoga Convention as student in California. After this he has been practising Yoga for a decade until he started to travel to India spending months there practising and learning. Julio loves to share Yoga thru all world and teaches it in most of the events where he is currently invited. He presented the project Daanasana School of Yoga to Yoga Alliance and has been approved in 2015. Daanasana brand was registered at the WIPO in 2013.
https://www.yogaalliance.org/TeacherPublicProfile?tid=127534
Anya Glushkova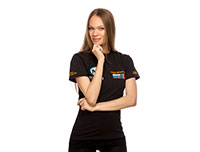 High degree in Pedagogy made in Armavir University of Krasnodar. Yoga is her big passion, spending periods in India where she got her Hatha Yoga certification by Yoga Alliance. She practices what she teaches and it's an example of perfectionism at work. Ex rythmics gymnast, Anya has also different Pilates certifications made in Russia with Strata Partners in collaboration with Michael King, in Italy with FIF Pilates School, and also is certified with the prestigious Fletcher® Pilates School. She is humble but full determinate, shy at the first impact, sweet and strong… you will simply love her way of being and teach.
https://www.yogaalliance.org/TeacherPublicProfile?tid=127543