COMING SOON
Only for Pilates certified instructors
Description
Lisa Lapomarda is one of the most qualified Pilates professionals in Europe. She is also co-author of the MOVE ON Pilates Academy Matwork manuals, along with Julio Papi. She has prestigious Pilates certifications (Pilates Method Alliance certified teacher) and is also a former Gyrotonic trainer and Feldenkrais advanced student. Thanks to her education in GAS (Global Active Stretching), in this workshop she will explore the possibilities of Pilates during Pregnancy. Take a look at our highly professional course only for Pilates certified Instructors.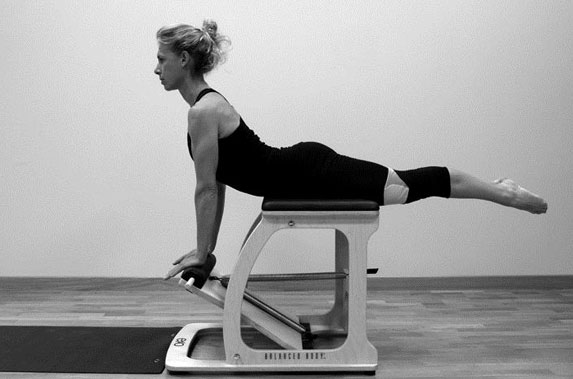 This is a special course for those who want a higher level of education in their sports training. Perfect for PT's and for Pilates Instructors, the course is also recommended for Yoga teachers and for all of those interested in working with women during their pregancy and postnatal period.
IMPORTANT: You need a previous Pilates basic certification.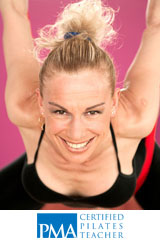 You will learn
DAY 1
9-13:
- Changes in mind % body during pregnancy
- Pelvic adaptations during pregnancy
- Practical exercises for perineum and pelvis
14-17
- Advanced exercises for pelvic girdle with
swissball, softballs and therabands
- Feldenkrais method: chair session
DAY 2
9-13
- Abdominal wall during the pregnancy:
modifications at the CORE concept
- Practice on the swissball
- Rectus diastasis post partum:
recommended exercises/ exercises to avoid
14-17
- Adapted Pilates Matwork
- Post partum activity: progression after giving birth
Pilates Trainer: Lisa Lapomarda
Lisa Lapomarda is president and staff coordinator of JUST PILATES STUDIO (Cesena), swimming champion and road cycling (italian champion 2002). She is Physical Education and Sports Teacher acredited by the ISEF of Urbino. Also is Federal Teacher and coordinator of the ITALIAN FITNESS FEDERATION - FIF- with specialization in holistic postural re-education. Certified BALANCE BODY UNIVERSITY (San Francisco 2003) and BASI PILATES INTERNATIONAL (Costa Mesa-CA-2011) with mentor program qualification. She constantly follows educations (Gyrokinesis, Fletcher Pilates, Feldenkrais, Antigravity Yoga…) and teaches Pilates fulltime in Italy and abroad.
Important Information:
Bring towels and drinks to avoid dishidratation during practice. Bring notebook and pen.
Price: 595 Ron

CERTIFICATIONS AND BENEFITS FOR ALL INSTRUCTORS:
Attending this Course, each Instructor will have:
- Fitness and Posture Training Manual by Move On Fitness Education
- Move On Attendance certification


Care este părerea ta?