Raul-Aurelian Toma and Move On Team present two of the best and most advanced training systems. Already introduced in the fitness industry for some time, these are not quite used and exploited by the trainers and coaches. In this workshop we present both systems, approaching them, what makes them different and how they can be adapted to new trends in the industry of fitness. They can be used both in classic bodybuilding and fitness workouts, but also in other types of training.
During the workshop we will practice two specific workouts following each system, with your own body weight and small equipment: barbell, core bags, steps. We will make an analysis included each exercise order, execution and technique. We will also analysis the energy systems involved in supporting the full training.
We will examine the effects of exercise in terms of oxygen debt during and how to compensate through EPOC.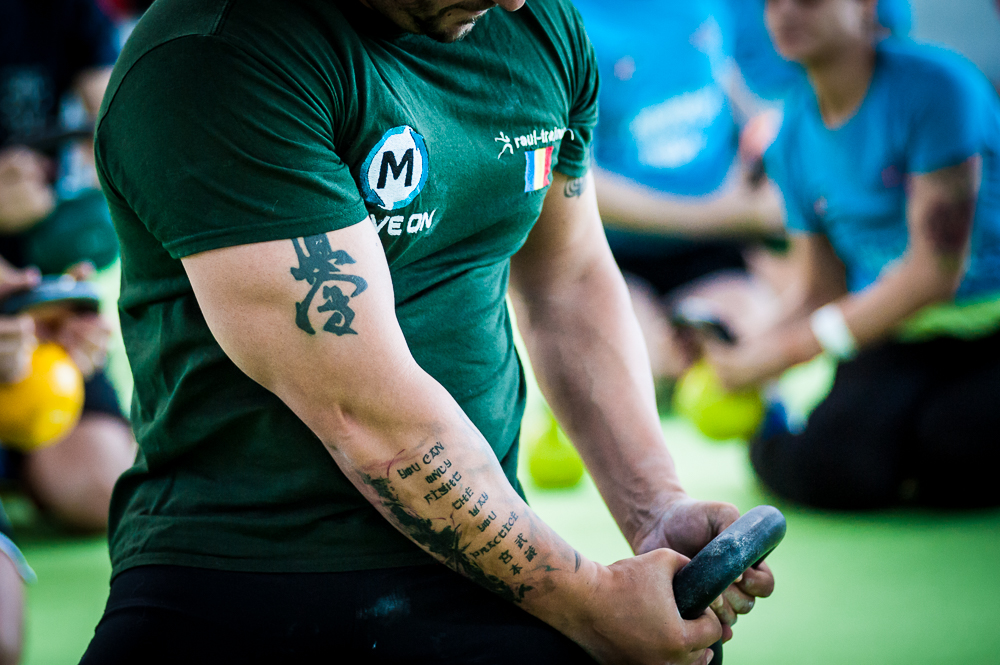 This workshop is recommended for all fitness and bodybuilding trainers, and those who come from aerobic or all those who want to improve their knowledge in this area. Personal trainers and amateur athletes will find new training techniques, new challenges.
YOU WILL LEARN
what HIT means
what HIIT means
how to choose exercises for these systems
how these systems can be adapted to the type workouts bodybuilding, fitness, functional training, preparation for competition in various sports, group training
how to review what is metabolic system
what is oxygen debt and it appears
why is lactic acid and its roles
how to interpret the effect of a workout with EPOC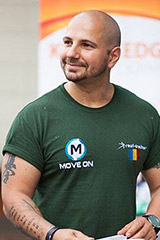 TRAINER: Raul-Aurelian TOMA
Raul is involved in this industry over 19 years. He is recognized as one of the toughest and respected master trainers from Romania. He graduated the National School of Coaches, and has numerous international certifications: BOSU, TRX, RIP, KETTLEBELL, PILATES, stretching PNF, being at the same time 2nd Dan black belt in jujitsu Hakko Ryu, and Reiki master.
He is an author ("Knowledge is my power"), producer and presenter of radio show "Sport and nutrition", collaborator of many magazines dedicated to sport and life-style, producer of manual and training programs for Move On and WorldClass Romania.
IMPORTANT INFORMATION
Participants are asked to take towels, isotonic drinks (to prevent dehydration during exercise), eat well the day before the course (especially carbohydrates).
Students will be provided with manuals in electronic format, via email. Better bring all necessary for taking notes when demanded by trainers. Video is not allowed: Only in very specific moments of the education under trainer acceptance and supervision.
For logistic reasons, some modifications may appear in the program of the course. These will be announced in due time for a better organization of the course.
Care este părerea ta?