Training R-evolution is my own program about functional training for fitness hall from easy to advance. For everybody and everyone will be able to do everything. Introduction to functional training theory, new way to develop the research of the movement training. EVOLUTION of integration technique and how to start from easy to advance.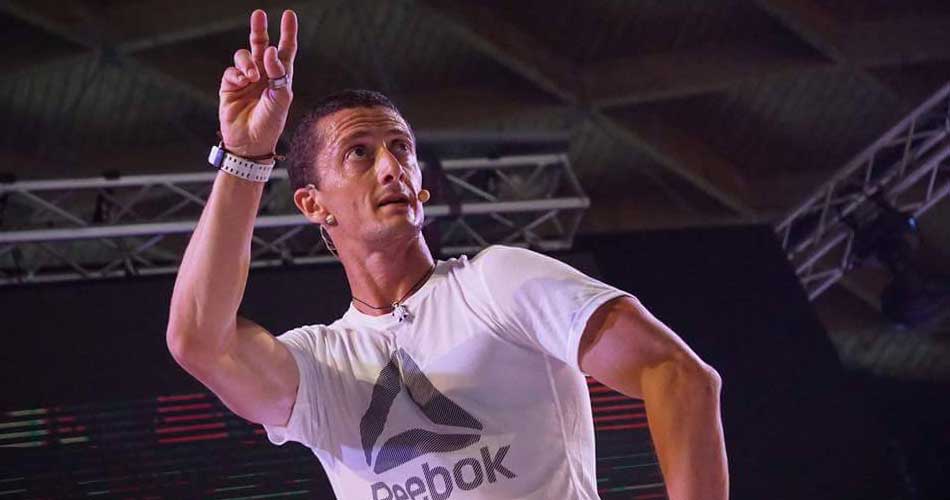 The workshop is focused on the need of the body to find the good balance between joint mobility flexibility and strength Our body needs to develop movements in circular and spiral ways following the lines of the muscles on the joints. The workshop will give the knowledge about the fundamentals on the right balance between strength and flexibility, and how to improve real functional abilities starting from linear moves to develop diagonal and spirals movements on the floor and standing training, this will be developed studying the relationship between adduction abduction, flection extension and Intra/extra rotation Trainers will understand the way And the possibility to develop every Single movement to balance the input on the body during the training.
Trainer Will Lean show to use the different aerobic/step choreography techniques to build all the CLASS using the rhythm of the beats. The education has been developed for all the trainers, aerobic teacher, Pilates and yoga teacher and personal trainer that need a way to see different approach to develop functional strength training, integrated with development of scrive mobility and flexibility.
Care este părerea ta?