The course includes two days of training and is for instructors that are already certified in the Pilates method. During the course the student learns the fundamentals code exercises (all levels. Beginner, intermediate and advanced), settings of the machine, the common errors, contraindications, transitions, modifications and sequencing.
The UNIVERSAL REFORMER is the first piece of equipment born from creativity of Jo Pilates. It can be considered a truly innovative "tool" because it reflects the modern findings of sport science and medicine, provides an ideal foundation of modern preventive exercises where all movements are more flow and the muscles work in a perfect natural conditions: with the springs resistance. The student gains more control of the body and increase strength and flexibility.
THE UNIVERSAL REFORMER is suitable for everyone and for all levels is also a great help in case of rehabilitation from injury or after surgery. It is the most used piece of equipment for beginners clients, pregnant women and elderly.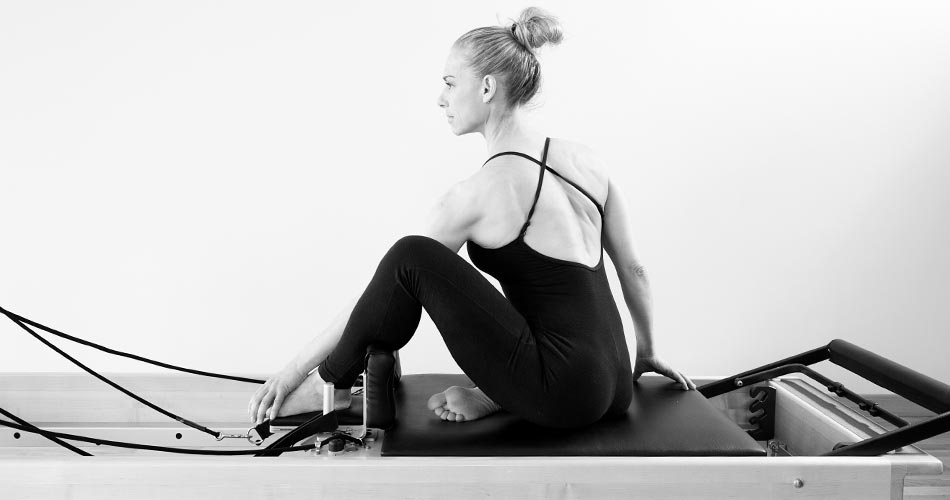 The Pilates Student adds value to its preparation and enrich his knowledge in the method with specific competence in the use of big equipment starting right form the UNIVERSAL REFORMER.
WILL LEARN:
Two complete Reformer classes ready to use
All categories included, about 50 exercises from the Pilates repertoire, the right modifications, how to teach in depth, the contraindications and variations
Adaptation into Pilates one to one or in a small group
How to set up the machine in all conditions
How to teach and to create a new class with the Universal Reformer.
At the end of the course the student will be able to teach two complete classes with the Universal Reformer, will get a good train for himself and improve the knowledge into the Pilates Method.
TRAINER: LISA LAPOMARDA
Lisa Lapomarda is president and staff coordinator of JUST PILATES STUDIO (Cesena), swimming champion and road cycling (italian champion 2002). She is Physical Education and Sports Teacher acredited by the ISEF of Urbino. Also is Federal Teacher and coordinator of the ITALIAN FITNESS FEDERATION - FIF- with specialization in holistic postural re-education. Certified BALANCE BODY UNIVERSITY (San Francisco 2003) and BASI PILATES INTERNATIONAL (Costa Mesa-CA-2011) with mentor program qualification. She constantly follows educations (Gyrokinesis, Fletcher Pilates, Feldenkrais, Antigravity Yoga…) and teaches Pilates fulltime in Italy and abroad.
IMPORTANT INFORMATION
Course will be taught in English
Students will be provided with manuals in electronic format, via email. Better bring all necessary for taking notes when demanded by trainers. Video is not allowed: Only in very specific moments of the education under trainer acceptance and supervision.
For logistic reasons, some modifications may appear in the program of the course. These will be announced in due time for a better organization of the course.
Care este părerea ta?