FOAM ROLLER, CIRCLE & MINI BALL
Foam Roller, Circle and Mini Ball; Pilates Props workshop has been designed for instructors that are already certified in the Pilates method and that want to expand their knowledge on the mat work repertoire. If you are a practitioner non certified as teacher, you will enjoy a deep practice that may open glimpses to further understanding of the method. Foam Roller, Circle and Mini Ball are typical small props used by most of the Pilates schools in order to enhance the possibilities of Pilates practice on the mat and on the big apparel as well.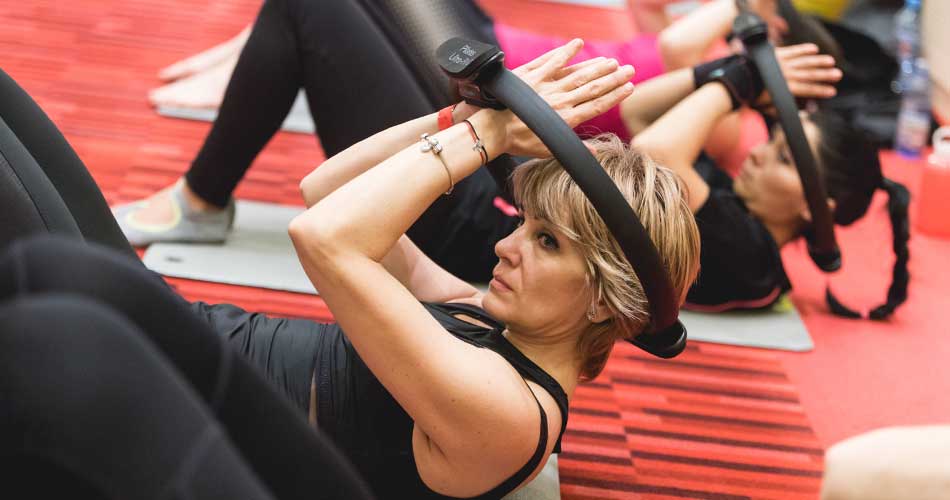 If you want to challenge stability and balance, work more your legs and arms then this workshop is for you. We will also teach you how to use equipment adding residence to an exercise to make it more difficult for the target muscle group, or easier by assisting you in completing the movement. We promise to give you a lot of variations and ideas and inspire you to keep your practice and teaching fresh, challenging and safe.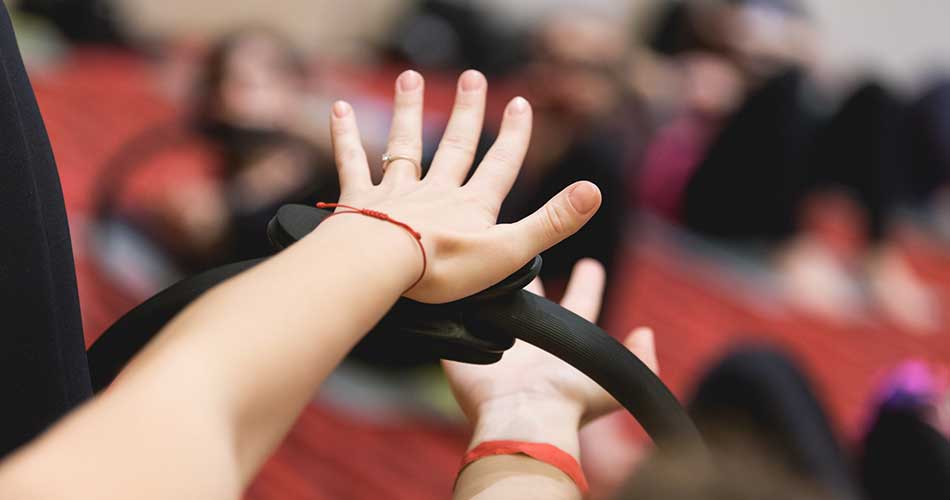 YOU WILL LEARN
Three complete Pilates classes ready to teach
Approximately 40 variations of the Pilates repertoire
How to use CProps according to the Pilates method
How to create a Pilates class more dynamic and attractive for your clients
Students will be provided with manuals in electronic format, via email. Better bring all necessary for taking notes when demanded by trainers. Video is not allowed: Only in very specific moments of the education under trainer acceptance and supervision.
TRAINER: ANNA GLUSHKOVA
She was rhythmic gymnast in Russia. She is the only Advanced Fletcher® Pilates provider in Romania, also certified Pilates in Orange Fitness (Russia), FIF (Italy) and Move On (Romania), Yoga Alliance certified in India.
She teaches Matwork Pilates Move On method in World Class facilities since two seasons and also integrates her classes with Pilates Rings and Fletcher Towelwork®. Anya has already presented masterclasses in events in Czech, Italy, Bulgaria and Russia but her main focus still is the study and share Pilates education for everyone. She loves to teach Pilates and Yoga in the gym creating always interesting sessions full of challenges for everyone.
For logistic reasons, some modifications may appear in the program of the course. These will be announced in due time for a better organization of the course.
Care este părerea ta?