PLANNING & PERIODISATION Workshop
(4 hour, 3 Schwinn credits)
This new 4 Hours Schwinn Cycling training will teach you how to plan your training in a well organised and logical manner so you can get the best out of it.
We will also focus on improving physical, emotional and social aspects of your participants.
It will end up in increasing the performance of the participants during a very efficient class.
PROGRAM:
1 hour tactics
3 hours theory
MASTER TRAINER: ANDREI PENU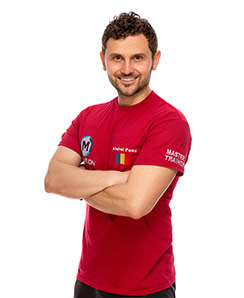 IMPORTANT INFORMATION
Better bring all necessary for taking notes when demanded by trainers. Video is not allowed: Only in very specific moments of the education under trainer acceptance and supervision.
For logistic reasons, some modifications may appear in the program of the course. These will be announced in due time for a better organization of the course.
Care este părerea ta?