SCHWINN CYCLING CREATIVE IDEAS 1 WORKSHOP
(3 credits, 4 hours)
Do you always want to have good workouts ready for classes? This workshop (3 Schwinn Credits) is recommended for Indoor Cycling Instructors and practitioners that want to learn how to design the best, effective and motivating trainings. You will not reach your goals if you don't work out for them. Start by creating the best trainings, then you will see the results!
YOU WILL LEARN
- Learn how to take ideas from outdoor cycling and implement them into an indoor cycling class
- Gain fresh ideas for providing variety and maintaining motivation in classes
- Complete approach to class planning
- Improvement of your coaching skills
IMPORTANT INFORMATION
Better bring all necessary for taking notes when demanded by trainers. Video is not allowed: Only in very specific moments of the education under trainer acceptance and supervision.
This workshop is only available for certified Schwinn Cycling instructors (minimum Bronze Level)
TRAINER: LUCIAN MOLDOVAN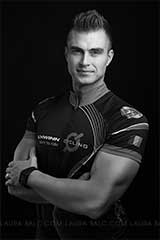 Lucian Moldovan began teaching Group Fitness & Indoor Cycling in 2012 and since then, he breathes and lives Schwinn Cycling. During the last 6 years he has represented Romania at Cycling Sensations, Cycl'N'Joy, Passion & More, Carpathian Tour and other renowed international and national events in Europe and beyond. For Lucian, every day is a new opportunity to inspire the people he meets by improving their level of health, performance and overall well-being. His passion for Schwinn Cycling has given him the great opportunity to change people's lives by sharing the emotion, energy and motivation needed to trigger the true potential of each individual. Lucian is an experienced consultant with a history of working in multiple industries, with in-depth business sector knowledge both from management and hands-on perspectives.
At present, Lucian is Master Trainer at Move On Fitness School, Master Trainer Schwinn® Cycling, Master Trainer StairMaster® HIIT, International Schwinn® Cycling Presenter.
For logistic reasons, some modifications may appear in the program of the course. These will be announced in due time for a better organization of the course.
Powered by: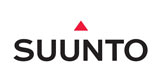 Care este părerea ta?