Cycling and Pregnancy - 4h workshop
Ever since the Indoor cycling concept entered the Romanian Fitness market there has been questions about its limits. In this workshop we spoke and learn about Cycling during pregnancy.
Do pregnant women in such a beautiful, but also tough period of their lives can attend indoor cycling classes?
Are there any contraindications about that?
What are the changes that occur in a woman's body during the pregnancy period?
Are those changes compatible with indoor cycling classes?
What should an indoor cycling instructor know about cycling and pregnancy?
How can he/she deal with such a situation?
A lot of questions about Cycling and Pregnancy.
Let's find out all the answers to these and other questions regarding the attendance of pregnant women in the indoor cycling classes.
IMPORTANT INFORMATION:
This workshop is only available for certified Schwinn Cycling instructors (minimum Bronze Level)
Trainer: Lucian Moldovan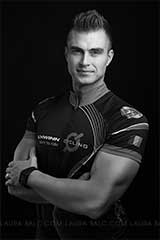 Lucian Moldovan began teaching Group Fitness & Indoor Cycling in 2012 and since then, he breathes and lives Schwinn Cycling. During the last 6 years he has represented Romania at Cycling Sensations, Cycl'N'Joy, Passion & More, Carpathian Tour and other renowed international and national events in Europe and beyond. For Lucian, every day is a new opportunity to inspire the people he meets by improving their level of health, performance and overall well-being. His passion for Schwinn Cycling has given him the great opportunity to change people's lives by sharing the emotion, energy and motivation needed to trigger the true potential of each individual. Lucian is an experienced consultant with a history of working in multiple industries, with in-depth business sector knowledge both from management and hands-on perspectives. At present, Lucian is Master Trainer at Move On Fitness School, Master Trainer Schwinn® Cycling, Master Trainer StairMaster® HIIT, International Schwinn® Cycling Presenter.
For logistic reasons, some modifications may appear in the program of the course. These will be announced in due time for a better organization of the course.
Powered by: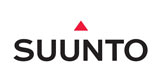 Care este părerea ta?