Pilates Matwork Instructor (Matwork Full Repertoire)
Course dates: 22-23.02; 07-08.03; 19-22.03.2020
Is a Course specifically designed for Fitness Instructors, Pilates Practitioners and Physiotherapists. Also for active people that want to learn the basics of the Pilates technique. Is a professional education that will open the doors into the Pilates method. Best trainers from FIF Pilates School, Move On Pilates Academy and Julio Papi taught the first courses in Romania. Now Julio directs the programs, and Lisa Lapomarda together with Move On Academy Trainers and other international guests, carry out the "Full Repertoire" program.
During the 8 days, students learn a working system that will let them grow exponentially. This course respects the original Pilates technique and has been adapted to the fitness environment (session design, number of attendees, experience average of fitness population, most usual pathologies…).
Attendees to the course will learn the 35 exercises of the complete Matwork Repertoire by J.H.Pilates and will be ready to use and combine all the exercises and variations in logic training sessions. Instructors will be ready for work with Pilates Method, together with Move On.
IMPORTANT: After having completed this course and past the exams, instructor will get certified by Move On Pilates Academy as PILATES MATWORK INSTRUCTOR: Pilates Complete Matwork Education (Basic and Advanced Level). After passing MOVE ON exam, instructors can get the Romanian Ministry certification as "Instructor of Aerobics specialized in Pilates" valid and legally registered in Romania.
YOU WILL LEARN:
The basis of Pilates Principles
The basis of Pre-Pilates and Pilates method
Basic repertoire
Teaching Skills, communication and cueing
The basis of Pilates Principles, focus on the flow
Advanced Repertoire
Safety rules, healthy exercise
Adaptations into Pilates one to one
IMPORTANT INFORMATION:
Organization:
Course will be taught in English. Manuals are available in Romanian and English. Written tests are carried out in Romanian or English.
Students will be provided with 3 manuals in English. Better bring all necessary for taking notes when demanded by trainers. Video is not allowed: Only in very specific moments of the education under trainer acceptance and supervision.
Romanian Ministry Examination will be supervised by MOVE ON representative.
Total Hours - 100
Previous certifications:
Other certified instructors are welcome only to the complete course; exam validations are approved by Move On.
ACADEMY DIRECTOR: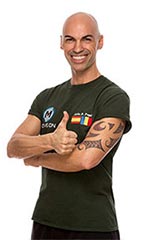 Julio D. Papi has been founder and director of FIF PILATES SCHOOL in Italy, started his path in Pilates with the Pilates Institute of London more than 10 years ago, following Michael King and Malcolm Muirhood. Then after he went thru other main Pilates schools as Stott, Polestar, Romana and Fletcher Pilates. Physical Education and Sport Teacher and Physiotherapist, he can be considered as one of the maximum examples of dedication into fitness. He directs the program and has special appearances in some of the workshops and courses carried out in Romania.
TRAINERS: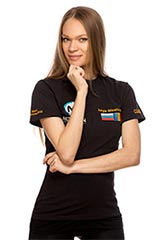 Anya Glushkova
Move On Master Trainer. She was rhythmic gymnast in Russia. She is the only Advanced Fletcher® Pilates provider in Romania, also certified Pilates in Orange Fitness (Russia), FIF (Italy) and Move On (Romania), Yoga Alliance certified in India.
She teaches Matwork Pilates Move On method in World Class facilities since two seasons and also integrates her classes with Pilates Rings and Fletcher Towelwork®. Anya has already presented masterclasses in events in Czech, Italy, Bulgaria and Russia but her main focus still is the study and share Pilates education for everyone. She loves to teach Pilates and Yoga in the gym creating always interesting sessions full of challenges for everyone.
Ovidiu Atanasiu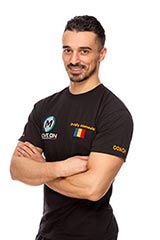 Ovidiu is one example of 360 degrees fitness instructor. Experience and amount of certifications consolidate his professional background. On the top of all he is also Physical Therapist and he is more oriented into Body and Mind disciplines, having won a Pilates scholarship in 2013, he has amount of Pilates certifications (FIF Pilates School – Move On Pilates Academy – BASI Pilates) and teaches Yoga as well with a 200 Hours Yoga Alliance certification finished recently in Romania.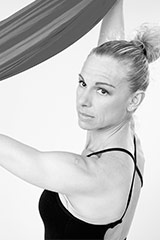 Lisa Lapomarda
Lisa Lapomarda is president and staff coordinator of JUST PILATES STUDIO (Cesena), swimming champion and road cycling (italian champion 2002). She is Physical Education and Sports Teacher acredited by the ISEF of Urbino. Also is Federal Teacher and coordinator of the ITALIAN FITNESS FEDERATION - FIF- with specialization in holistic postural re-education. Certified BALANCE BODY UNIVERSITY (San Francisco 2003) and BASI PILATES INTERNATIONAL (Costa Mesa-CA-2011) with mentor program qualification. She constantly follows educations (Gyrokinesis, Fletcher Pilates, Feldenkrais, Antigravity Yoga…) and teaches Pilates fulltime in Italy and abroad.
Fee: 2500 RON
For logistic reasons, some modifications may appear in the program of the course. These will be announced in due time for a better organization of the course.
Care este părerea ta?