Personal Training Business - Sales or Service
This workshop will give you a full overview of the How's and What's of the PT business in accordance with European Market evolution prior and during Covid time.
Through the proposed topic, I want to come and support personal trainers who have accumulated knowledge in fitness but do not know how to capitalize on them.
TOPICS:
Part 1:
What is a PT
What is sales?
What do we sell?
Service vs Sales
PT stats and KPI
Part 2:
Numbers and planning
The art of phone sales
Different types of clients
Sales meeting
Marketing tools
Conclusion and reflections
PROGRAM:
10:00 – 12:00 Part 1
12:00 – 13:00 Break
13:00 – 15:00 Part 2
TRAINER: GABRIEL VASILESCU-HNYATEK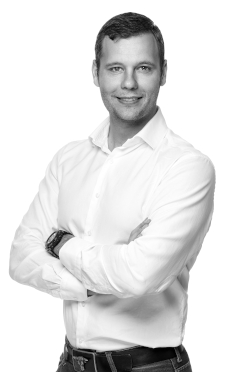 Former performance athlete for 15 years and ANEFS graduate with Bachelor's degree with Sport and Phisical Education specialization. Gabriel has multiple international certifications in PT and GF field.
With 21 years of experience in the international fitness industry, Gabriel was present physically in operational managment in over 10 countries. At present he is COO Worldclass Romania-Management Board Member and Shareholder.
IMPORTANT INFORMATION
The workshop takes place online and you need to log in to the given link.
Better bring all necessary for taking notes when demanded by trainers. Video is not allowed: only in very specific moments of the education under trainer acceptance and supervision.
This module is part of the mandatory package for reaching the level 4 personal trainer certification with EREPS (European Register of Exercise Professionals).
*For logistic reasons, some modifications may appear in the program of the course. These will be announced in due time for a better organization of the course.
Care este părerea ta?