KiPranJ™ is the name chosen in 2015 by Julio Dieguez Papi for specific movement forms, evolution of many years of research and self-transformation. It involves the one life professional background of Julio as Physical Education and Sport Teacher, Physiotherapist, Martial Artist, Yoga Teacher and International Fitness Presenter. A career lasting more than 25 years, having taught masterclasses, workshops, courses and lectures in over 45 countries.
This concept connects western culture of movement, represented by the studies and practice of different dance techniques for instance the classical Port De Bras from Ballet, to the eastern culture, India and Japan, represented by the studies and practice of Yoga and Martial Arts.
It is a body and mind program practiced mostly in standing position, barefoot, with movement sequences on music, developing inner calm, focus and harmony.
Course and program is currently taught in all across America thanks to SCW and Mania Conventions, one of the larger fitness circuits in USA. Julio travels periodically to different main cities in USA promoting and teaching KiPranJ™ together with others of his creations. Romania is one of the first countries where the program will be officially presented.
Following the two links below you will see forms of Port De Bras experimental close to today KiPranJ™ forms. You can find KiPranJ™ original forms following Julio Dieguez Papi profiles in Facebook.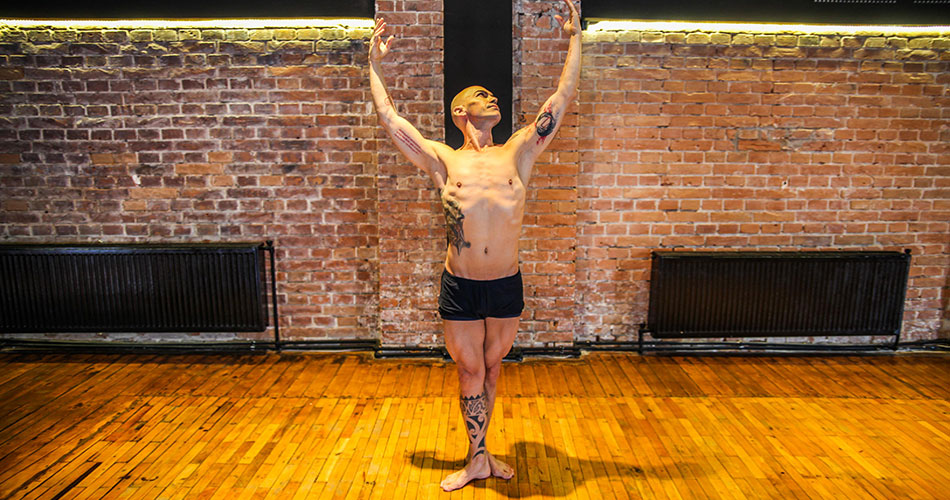 The program:
Introduction to KiPranJ™
Masterclass "Earth Element" – Integrated movement principles related to Earth
Practice and Analysis
Masterclass "Water Element" - Integrated movement principles related to Water
Practice and Analysis
Final exam with open manual
All students attending the course will be included in a KiPranJ™ Closed Group in Facebook where they will find amount of sequences to combine and practice. Students attending successfully will obtain the Basic Instructor Certification allowing teach KiPranJ™ at local level clubs and studios.
Julio Dieguez Papi
Julio was born in Spain, and holds two University high degrees in Physical Education and Sport Sciences (Inef University – Madrid) and in Physiotherapy (CEU University – Valencia).
Julio first background is Karate, having started it when he was 7 years old. He kept practicing martial arts for 15 years until he approached fitness, becoming Italian Aerobic Champion in 1994 and starting then his flashing career as aerobic international presenter. In that period it happened to him "to be taken as a dancer in several dance projects by mistake". Even not considering himself a dancer, he was called to dance in different companies in Europe, until he founded and managed his own dance group in the 90's.
In the year 2000 he was the first Spanish Presenter together with Daniel Gonzalez, to present Asymmetrical Step Dance in the IDEA Convention of Los Angeles. He introduced this type of training in over 15 countries. In 2006 Julio created the logo PortDeBras® and a business company in Russia together with a partner, Vladimir Snezhik. For a decade Julio studied, promoted and presented the idea worldwide being the main responsible of this discipline expansion. He educated dozens of international presenters that still today present Port De Bras in different ways.
In 2015, Julio sold his part of the Russian company to his partner and gave form to KiPranJ™. If at the basis KiPranJ™ looks as an evolution of Port De Bras, in fact is "what you put within" what makes the difference. The external result reflects the inner change. A beautiful new path was thus shared into fitness thanks to one of the most brilliant European professionals all time.
Care este părerea ta?