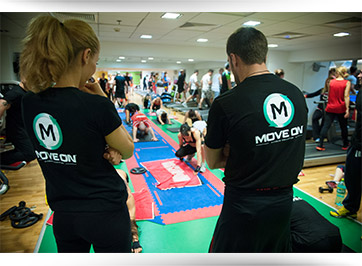 We lead you to the starting line for the success of your fitness career
MOVE ON is a Fitness School which trains quality instructors and fitness enthusiasts through courses at the highest performance level. 5 of the best international instructors together with 18 of the best instructors in Romania form a team which leads you directly to the starting point of a successful fitness career. MOVE ON is continuously introducing the latest concepts, the most innovative approaches and the most entertaining strategies.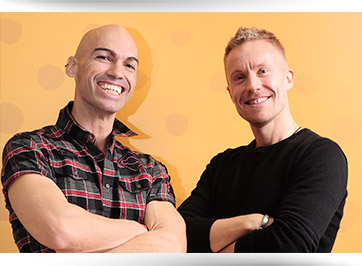 Learn fitness from some of the best international trainers in the World
The team behind MOVE ON is made up of some of the most influential names in the world of fitness, people who have created revolutionary concepts as well as top instructors all over Europe.

Among the talented people in the team we mention Julio Papi who is the brain of the Stretch concept, Body Sculpting, PortDeBras© and Integrated Power Stretch Programs, Per Markussen, International Coordinator of Aerobic, a well known presenter at all major conventions in Europe, Peter Ambjörn, one of the worldwide leader in group fitness and Martina Bravena who currently holds GOLD level in a number of fitness specializations.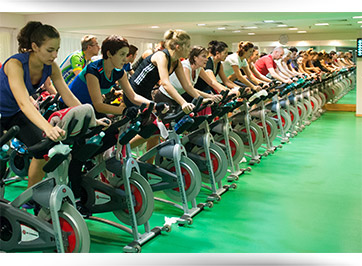 The departing point of all fitness concepts in Romania
The latest fitness concepts are continuously spreading throughout the world by instructors that are invited to the greatest international fitness conventions. The same people that make up the Fitness School MOVE ON, the departing point of all new concepts in Romania.
Today, MOVE ON holds the exclusive right for the latest programs within Aerobic and Personal Training such as TRX Suspension Training (a class which simultaneously trains several muscle groups and reduces the risk of accidents). MOVE ON has also been granted the exclusive right for Schwinn Cycling and will be holding certified courses based upon body and cardiovascular system fortification.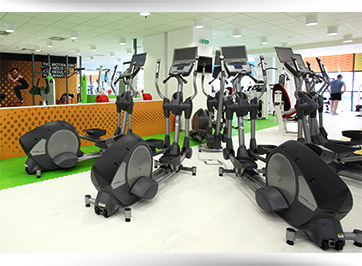 Fitness, cardio equipment and Cycling bicycles in six locations
MOVE ON is the most sophisticated fitness school in Romania and has at its disposal five locations in Bucharest and one location in Cluj. All these locations provide both large and small aerobic studios, Cycling studios and state of the art fitness facilities with all the latest equipment from Nautilius, Stair Master and Reebok.
With more than 200 Schwinn indoor bikes, over 150 pieces of fitness equipment, full range of functional training accessories and over 150 pieces of cardio equipment distributed over 6 locations MOVE ON has resources that well exceeds any other school on the market.
18 of the best instructors in Romania are part of MOVE ON Team
Besides our international instructors, the team of MOVE ON also consists of 18 of the very best fitness trainers in Romania such as former gymnast Isabela Lăcătuş, Iulian Panait (famous for radically change the abdomen of a young man in three months) and many more. These are just a few of the well-known talents that will guide you towards a successful fitness career.
Next workshops